Morning Market Update: September 29, 2020
Yields Steepen While Equities Gain in Risk-On Trading Day
Commentary for Monday: Treasuries bull steepened while equities gained in a risk-on trading day. Yields were up in overnight trading but dipped in the morning despite better-than-expected data on manufacturing. The long end traded within a tight bound above the prior day's close through the rest of day as equity markets gained modestly. Yields ended down 1 basis point on the short end but up a basis point on the long end of the curve.
This Morning: Yields are mixed pending the economic data results of the S&P Case Shiller Home Price Index.
The Dallas Fed Manufacturing Index rose to a better-than-expected 13.6 points vs. consensus estimates of 9.5 in September. This was an improvement over August's index of 8 points. Weighing on the components, the forecast range moved from 8 to 15, while the six-month outlook improved to 28 vs. 20.4 the prior month.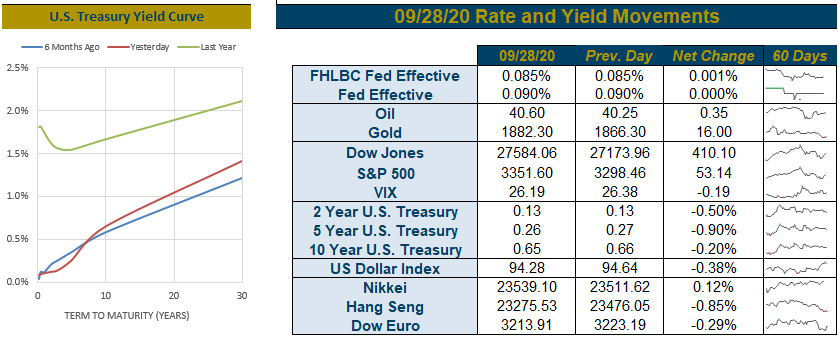 The morning market update is provided by: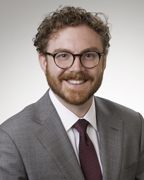 James Hotchkiss
Director, Member Strategy and Solutions
Disclaimer
The data and valuations provided in this document are for information purposes only and are provided as an accommodation and without charge. The Federal Home Loan Bank of Chicago makes no representations or warranties about the accuracy or suitability of any information in this document. This document is not intended to constitute legal, investment, or financial advice or the rendering of legal, consulting, or other professional services of any kind.
Contact your Sales Director for more information.