Morning Market Update: October 18, 2019
Yields End Flat as Equities Increase in a Choppy Trading Day

Commentary for Thursday:
Treasurys were little changed, while equities increased slightly in a choppy trading day. Yields were steady and slightly up in quiet overnight trading. They spiked up in the early morning on news of a trade deal between the United Kingdom and the European Union. However, they dropped back down the prior day levels following the release of mixed economic data in the US. Yields rebounded slightly through the close, ending the day up about 1 basis points across the curve.
This Morning: Treasury yields are declining this morning pending September's monthly budget statement.
Housing starts fell below consensus estimates in September, losing 9.4% in September. 1256K was reported vs. the expected 1320K. August's numbers were upwardly revised from 1364K to 1386K. Single-family starts posted a fourth consecutive increase of 0.3% this month. However, Multi-family dwellings declined 28.2%, pushing the overall figures down for the month.
Philadelphia Fed Business Outlook fell more than 6 points to 5.6 in October, coming in below consensus estimates by 7.5. Number of employees and inventories fell the greatest. New orders offset some of the losses with the biggest growth for the month. The future general activity continues to suggest growth over the next six months.
Initial Jobless Claims decreased by 1K to 214K in the week ending October 12. Continuing claims dropped to 1679K, which was 4K below consensus estimates.
Industrial production fell below expectations of a 0.2% decrease, falling 0.4% in September. Manufacturing, which makes up approximately 75% of production, declined by 0.5%. Further, Automotive products declined by 4.1%, and industrial equipment dropped by 1.4% month-over-month. Elsewhere in the report, capacity utilization fell below estimates coming in at 77.5% in September.
Financial Markets Research




The morning market update is provided by: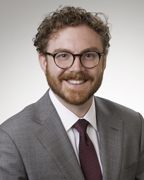 James Hotchkiss
Director, Member Strategy and Solutions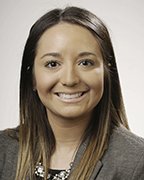 Melissa Deven

Director, Member Strategy and Solutions




Disclaimer
The data and valuations provided in this document are for information purposes only and are provided as an accommodation and without charge. The Federal Home Loan Bank of Chicago makes no representations or warranties about the accuracy or suitability of any information in this document. This document is not intended to constitute legal, investment, or financial advice or the rendering of legal, consulting, or other professional services of any kind.
Contact your Sales Director for more information.