Morning Market Update: October 19, 2020
Yields and Equities Rise in Bumpy Trading Day
Commentary for Friday: Treasurys sold-off, as equities rose slightly in a bumpy trading day. Yields were stable in overnight trading and sharply spiked in the morning following much better-than-expected data on retail sales. They fell on news of continued grid-lock in congress over a new economic stimulus bill. Yields recovered mid-day and slowly rose through the close, ending the day up 1-2 bps across the curve.
This Morning: Yields are shifting higher with few economic data releases and on continued discussions of another stimulus deal.
Retail sales increased to a much better-than-expected 1.9% vs. estimates of 0.8% in September. Weighing on the index, clothing stores grew the most at 11% vs. only 1.4% the month prior. This sector was followed by general merchandise department stores growing 9.7% and sporting and book growing 5.7% in September. Electronics stores offset some of the gains, declining -1.6% month-over-month after seeing a 0.4% increase in August.
Industrial production decreased by 0.6% in September, missing consensus expectations of 0.5% growth. Manufacturing output declined by 0.3%, while mining offset growing 1.7%. Capacity utilization declined to a worse-than-expected 71.5% vs. estimates of 71.8% for September. Last month's data was upwardly revised from 71.4% to 72%.

The morning market update is provided by: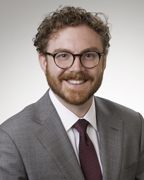 James Hotchkiss
Director, Member Strategy and Solutions
Disclaimer
The data and valuations provided in this document are for information purposes only and are provided as an accommodation and without charge. The Federal Home Loan Bank of Chicago makes no representations or warranties about the accuracy or suitability of any information in this document. This document is not intended to constitute legal, investment, or financial advice or the rendering of legal, consulting, or other professional services of any kind.
Contact your Sales Director for more information.