Morning Market Update: November 23, 2020
Yields End Little Changed as Equities Dip in a Choppy Trading Day
Commentary for Friday: Treasury yields were mixed, while equities dipped in a choppy trading day. Yields were up in overnight trading, but fell in the morning as economic policy makers continued to clash over stimulus. They quickly rebounded in the late morning on positive vaccine news from Pfizer. Yields remained up through most of the day, but dropped back down again in the afternoon as congress continued to battle over stimulus measures. They ended little changed from the prior close.
This Morning: Yields are shifting higher on additional positive vaccine news as well as better-than-expected economic data released in the Chicago Fed National Activity Index.
The Fed released it's H8 Report for August month end. Total assets declined 0.6% month-over-month with C&I and revolving home equity loans falling the most at 18.7% and 14.2% respectively. Treasury and agencies and securities in bank credit offset some of the decline, growing 20.5% and 15.8% respectively.

The morning market update is provided by: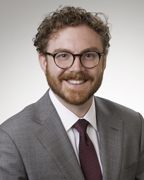 James Hotchkiss
Director, Member Strategy and Solutions
Disclaimer
The data and valuations provided in this document are for information purposes only and are provided as an accommodation and without charge. The Federal Home Loan Bank of Chicago makes no representations or warranties about the accuracy or suitability of any information in this document. This document is not intended to constitute legal, investment, or financial advice or the rendering of legal, consulting, or other professional services of any kind.
Contact your Sales Director for more information.