Morning Market Update: May 29, 2020
Yields Mixed and Equities Fall in Choppy Trading Day
Commentary for Thursday: Treasurys were mixed as equities decreased slightly in a choppy trading day. Yields were initially lower in overnight trading but moved higher despite weaker-than-expected economic data on jobless claims, home sales, and GDP. They were choppy the remainder of the session on various Treasury auctions and Fed speeches.
This Morning: Yields are falling across the curve following the release of worse-than-expected economic data on personal spending.
U.S. GDP was downwardly revised two tenths to -5.0% in the second estimate. Consumer spending was revised higher to -6.8% from -7.6%, and business investment was revised up to -3.9%. Offsetting the positive revisions, equipment growth was revised lower to -16.7% and residential fixed investment down to 18.5%. Core PCE was also revised lower by 0.10% to 1.65%, pushing the annual rate down to 1.65%.
Durable goods orders fell by 17.2% in April following a downward revision the month prior to -16.6%. Transportation equipment led the decline, falling 47.3%. Excluding transportation, orders fell by a less-than-expected 7.4% over the month. Core orders fell 5.8% and core shipments decreased 5.4% over the month, above expectations for larger declines.
Initial jobless claims increased by a greater-than-expected 2.123M in the week ending May 23. The 4-week moving average decreased by 436K to 2.608M. Claims increased the most in Pennsylvania and Virginia but decreased in Florida, New York, and California. Continuing claims fell by 4M to 21.052M in the week ending May 16. The insured unemployment rate was 14.5%.
Pending home sales dropped 21.8% in April, which was the largest monthly decline on record since the index began in 2001. The Northeast fell the most at -48.2%, the West fell 20.0%, the Midwest decreased 15.9%, and the South decreased 15.4%.


The morning market update is provided by: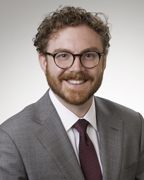 James Hotchkiss
Director, Member Strategy and Solutions
Disclaimer
The data and valuations provided in this document are for information purposes only and are provided as an accommodation and without charge. The Federal Home Loan Bank of Chicago makes no representations or warranties about the accuracy or suitability of any information in this document. This document is not intended to constitute legal, investment, or financial advice or the rendering of legal, consulting, or other professional services of any kind.
Contact your Sales Director for more information.