Morning Market Update: June 26, 2019
Treasury Yields Decrease as Equities Fall
Commentary for Tuesday: Treasurys rallied and equities ended lower in a fairly volatile trading day. Yields dropped 2 basis points lower in overnight trading following heightened geopolitical concerns in Iran. Yields spiked higher after US Treasury notes were auctioned in the early morning, only to fall again with negative news related to China trade talks. Fed chair Powell spoke mid-day indicating optimism for the economy which spurred yields back up. Afternoon trading saw yields drop slightly to the close.

This Morning: Treasury yields are trending higher ahead of economic data to be released on durable goods orders.

The Federal Housing Finance Agency released home price data for April. Home prices rose 0.4%, beating estimates of 0.2%. Home prices are up 5.2% year-to-date. The Mountain region rose the highest at 1.25% vs. the estimated 0.6%. The East South Central region was the second highest rising 1.1% vs. the estimated -0.7%. The West North Central region performed worst, falling 0.6%.

New home sales data was released for May, showing a drop of 7.8% against expected consensus which called for a modest increase of 1.6%. The decline follows a 3.7% drop from the previous month. Sales volume was down to 626K from 679K. However, new home sales have still more than doubled their monthly pace since the post-recession trough of 270K reached in 2011.

S&P Corelogic released data for the Case-Shiller Home Price Index for April. The index remained unchanged from the prior month, but is up overall 2.5% YTD. Home sales volume change continues to remain strong in Boston and Cleveland at 2.28% and 0.5%, respectively. Phoenix and Las Vegas volume change remained the lowest at -14.79% and -19.57%, respectively.



Financial Markets Research




The morning market update is provided by: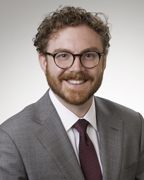 James Hotchkiss
Director, Member Strategy and Solutions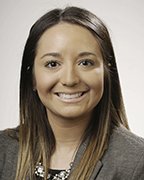 Melissa Deven

Director, Member Strategy and Solutions




Disclaimer
The data and valuations provided in this document are for information purposes only and are provided as an accommodation and without charge. The Federal Home Loan Bank of Chicago makes no representations or warranties about the accuracy or suitability of any information in this document. This document is not intended to constitute legal, investment, or financial advice or the rendering of legal, consulting, or other professional services of any kind.