Morning Market Update: September 17, 2019
Yields Shift Lower as Equities Drop on Turmoil in the Middle East

Commentary for Monday: Treasury yields rallied across the curve, as equities dropped in a choppy trading day. Yields fell in overnight trading as oil prices spiked following drone attacks on Saudi Arabian oil facilities over the weekend. They rose in the morning spurred by heavy investment grade corporate debt issuance. Yields fell again following issuance of 3-6 month U.S. Treasury Bills. They remained steady into the afternoon, and ended 4-5 basis points lower across the curve from the prior day's close.

This Morning: Treasurys continue to shift downward ahead of the release of economic data on industrial production and capacity utilization.

The New York Fed's Empire State Manufacturing Survey of General Business Conditions for September was 2.0, falling below consensus estimates of 4.0. The general conditions index showed a slowdown in manufacturing activity, dropping 2.8 points from August. New Orders and Shipments were the largest declining sectors, dropping 3.2 and 3.5 points, respectively. Off-setting these loses were gains in Numbers of Employees and Unfilled Orders growing 11.3 and 7.1 points, respectively.

The Federal Open Markets Committee (FOMC) will set the new fed funds effective rate on Wednesday, September 18. Bloomberg consensus lists the probability of 25 basis point cut at 99.9%, moving the Fed Funds Effective Rate between 1.75 and 2.0%.


Financial Markets Research




The morning market update is provided by: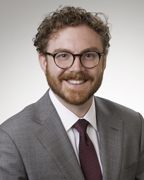 James Hotchkiss
Director, Member Strategy and Solutions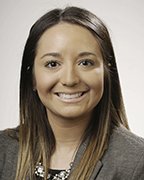 Melissa Deven

Director, Member Strategy and Solutions




Disclaimer
The data and valuations provided in this document are for information purposes only and are provided as an accommodation and without charge. The Federal Home Loan Bank of Chicago makes no representations or warranties about the accuracy or suitability of any information in this document. This document is not intended to constitute legal, investment, or financial advice or the rendering of legal, consulting, or other professional services of any kind.
Contact your Sales Director for more information.