Morning Market Update: July 15, 2019
Treasury Yields Rally as Equities Increase Modestly
Commentary for Friday: Treasury yields rallied, while equities increased modestly. Yields rose slightly in overnight trading after Chinese import data beat expectations. Released Producer Prices Index data pushed yields up slightly in the morning. Treasurys rallied in the late morning and into the afternoon after a speech from Chicago Fed President Charles Evans where he said the U.S. should have inflation goals above the Feds target of 2.0%. Yields ended about 2 basis points down across the curve from the prior day.

This Morning: Treasury yields shift downwards with no economic data to guide markets.

The Producers Price Index (PPI) increased by 0.1% in June, beating the consensus estimates of no growth for the month. Food prices increased 0.6%, while energy prices decreased 3.1%. Core PPI was mixed, leaving growth unchanged for the month. Excluding food and energy, producer prices increased by 2.3% in June from a year earlier. The stronger figures indicate companies are seeing some inflation that could filter through to the broader economy.

Chicago Fed President Charles Evans commented to the press on the state of markets and the economy. He said, "With inflation being a little on the light side, there's the capacity to adjust policy if necessary." However, he was neutral on interest rate cuts stating, "The fundamentals of the economy continue to be solid, the consumer is solid."


Financial Markets Research




The morning market update is provided by: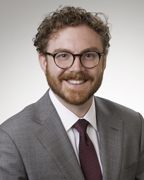 James Hotchkiss
Director, Member Strategy and Solutions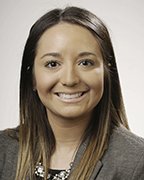 Melissa Deven

Director, Member Strategy and Solutions




Disclaimer
The data and valuations provided in this document are for information purposes only and are provided as an accommodation and without charge. The Federal Home Loan Bank of Chicago makes no representations or warranties about the accuracy or suitability of any information in this document. This document is not intended to constitute legal, investment, or financial advice or the rendering of legal, consulting, or other professional services of any kind.