Morning Market Update: January 21, 2021
Yields Rally as Equities Rise
Commentary for Wednesday: Treasurys rallied and equities gained as President Biden was sworn in and earnings season moves into full swing. Yields began the day higher ahead of the inauguration. However, yields moved lower as Biden's relief spending plan drew criticism from Senate Republicans. Yields ended lower and flatter.
This Morning: Treasury yields rise following the release of economic data on Housing Starts and Permits and better than expected data from the Philadelphia Fed Outlook.
U.S. mortgage applications index fell by 1.9% in the week ended January 15 after rising 16.7% the prior week. Purchases increased 2.7% following an 8% rise the prior week while refis fell 4.7% following a rise of 20.1% last week. The average 30-year mortgage was reported at 2.92%.
Homebuilder confidence unexpectedly fell to 83 in January against expectations of 86, the same level as recorded in December. The present single-family sales component fell from 92 to 90, future single-family sales gauge fell from 85 to 83, and the prospective buyers component fell from 68 to 73 month-over-month.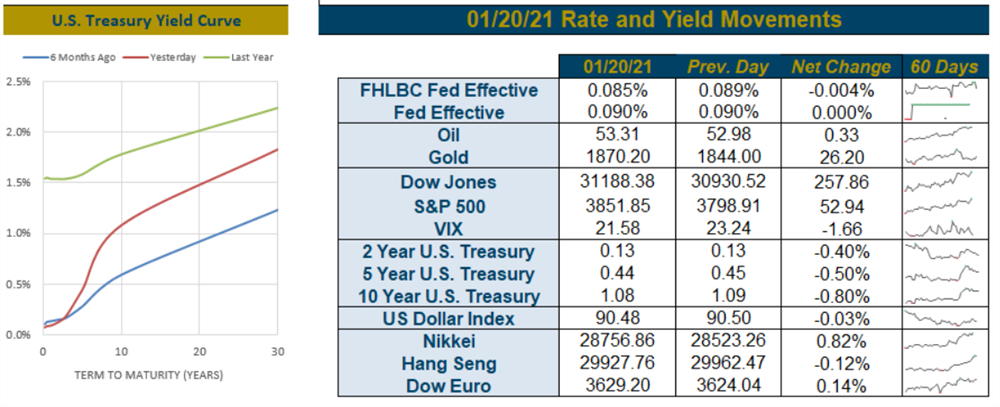 The morning market update is provided by: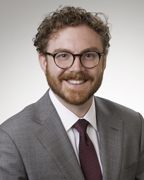 James Hotchkiss
Director, Member Strategy and Solutions
Disclaimer
The data and valuations provided in this document are for information purposes only and are provided as an accommodation and without charge. The Federal Home Loan Bank of Chicago makes no representations or warranties about the accuracy or suitability of any information in this document. This document is not intended to constitute legal, investment, or financial advice or the rendering of legal, consulting, or other professional services of any kind.
Contact your Sales Director for more information.