Morning Market Update: January 23, 2020
Yields Dip as Equities Remain Unchanged in Choppy Trading Day
Commentary for Wednesday: Treasurys were down slightly, while equities were mostly unchanged in a choppy trading day. Yields were down in overnight trading, but rebounded in the morning following better than expected data on existing home sales. They fell in the afternoon following news of a quarantine in Wuhan, China as a result of a virus outbreak. Yields ended the day slightly down from the prior close.
This Morning: Yields are shifting lower across the curve following the release of economic data on weekly unemployment insurance claims.

The MBA reported mortgage applications fell -1.2% week-over-week ending January 17th compared to a 30.2% increase the prior month. The decrease was mostly attributed to purchases declining 2% after rising 15.5% the prior week. Refinances dropped 1.8%, after rising 42.7% in the prior week. The average 30-year fixed rate mortgage is 3.87%.

The Chicago Fed National Activity Index fell to a worse-than-expected -0.35 in December. Consensus estimates called for a 0.125 increase. Last month's data was downwardly revised from 0.56 to 0.41. Twenty-seven out of the eighty-five indicators improved between November and December, while fifty-six deteriorated and two were unchanged.

Existing home sales grew by a more-than-expected 2% in December to an annual rate of 5.54M. Sales of previously owned homes climbed to the fastest annualized rate since the start of 2018. The growth left inventory at its lowest in records back to 1999.




The morning market update is provided by: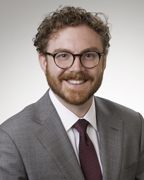 James Hotchkiss
Director, Member Strategy and Solutions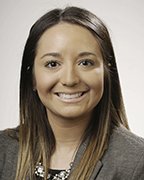 Melissa Deven

Director, Member Strategy and Solutions




Disclaimer
The data and valuations provided in this document are for information purposes only and are provided as an accommodation and without charge. The Federal Home Loan Bank of Chicago makes no representations or warranties about the accuracy or suitability of any information in this document. This document is not intended to constitute legal, investment, or financial advice or the rendering of legal, consulting, or other professional services of any kind.
Contact your Sales Director for more information.