Morning Market Update: December 11, 2018
Yields Move Higher As Equities Rebound
Commentary for Monday: Treasurys sold off as equities increased on the day. Yields were initially lower in quiet overnight trading but shifted higher throughout the early morning. Yields shifted to their lowest levels of the day following the release of economic data that reported weaker-than-expected job openings and the Federal Reserve's Survey of Consumer Expectations. However, yields trended higher again for the remainder of the morning following two Treasury auctions and a rebound in equities, with yields ending 1-2 basis points higher across the curve.

This Morning: Treasury yields are higher as the equity rebound continues.

Job openings increased by a slightly less-than-expected 119K to 7.079M in October despite expectations of an increase to 7.100M. The month prior was downwardly revised from 7.009M to 6.960M. The number of hires in October rose 3.4% to 5.892M, while separations edged lower from 5.641M to 5.556M. Within separations, the quits rate fell one-tenth to 2.3%. Job openings were primarily positive across regions, with the Northeast as the only region to show a decrease. The Midwest increased the most, followed closely by the South and the West, respectively.

The Federal Reserve Bank of New York released the Survey of Consumer Expectations for November. There was little change in short- and medium-term inflation expectations with the median one-year ahead inflation rate unchanged for the eighth consecutive month at 3.0%. However, median home price change expectations declined 0.2 percentage points, to 3.1% compared to a high of 3.9% in June 2018. Finally, median one-year ahead earnings growth expectations fell sharply for the second consecutive month, from 2.5% in October to 2.0% in November. This is the lowest level since February 2017.
Financial Markets Research
The morning market update is provided by: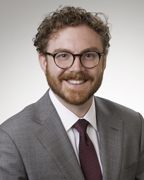 James Hotchkiss
Director, Member Strategy and Solutions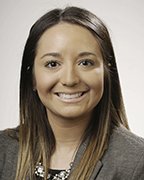 Melissa Deven

Director, Member Strategy and Solutions




Disclaimer
The data and valuations provided in this document are for information purposes only and are provided as an accommodation and without charge. The Federal Home Loan Bank of Chicago makes no representations or warranties about the accuracy or suitability of any information in this document. This document is not intended to constitute legal, investment, or financial advice or the rendering of legal, consulting, or other professional services of any kind.