Morning Market Update: December 11, 2019
Curve Flattens as Equities Decrease Ahead of FOMC Decision
Commentary for Tuesday: Treasurys sold off with the curve flatter as equities decreased. Yields were little changed in quiet overnight trading but trended lower ahead of economic data to be released. They jumped higher on stronger-than-expected small business optimism and moved higher again on news around U.S. and China trade negotiations. Yields were stable throughout the afternoon as investors looked ahead to the upcoming FOMC rate decision.
This Morning: Following an early morning downward shift, yields remain subdued ahead of the FOMC rate decision.
Small business optimism unexpectedly increased 2.3 points to 104.7 in November against expectations of a more modest increase to 103.0. This was the largest month-over-month gain since May 2018, supported by seven of the 10 components increasing. Earnings increased the most, jumping 10 points. Owners reporting it is a good time to expand rose six points, and those expecting better business conditions rose three points. Elsewhere in the report, expected credit conditions and earnings trends fell month-over-month.
Nonfarm productivity fell 0.2% in Q3 in its final revision, an upward revision from -0.3%. Output increased 2.3%, while hours worked increased 2.5%. As a result, annual productivity is up 1.5%, which is made up of a 2.3% increase in output and a 0.9% rise in hours worked.
Financial Markets Research




The morning market update is provided by: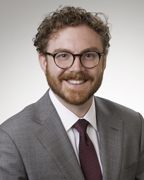 James Hotchkiss
Director, Member Strategy and Solutions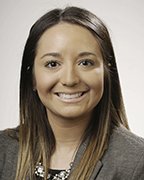 Melissa Deven

Director, Member Strategy and Solutions




Disclaimer
The data and valuations provided in this document are for information purposes only and are provided as an accommodation and without charge. The Federal Home Loan Bank of Chicago makes no representations or warranties about the accuracy or suitability of any information in this document. This document is not intended to constitute legal, investment, or financial advice or the rendering of legal, consulting, or other professional services of any kind.
Contact your Sales Director for more information.